Subscribe to our newsletter
Subscribe to get special offers, free giveaways, and great deals.
SUPPLE SKIN IN 60 SECONDS
Get sculpted and supple skin with Call Me Baby's 2 Step Mist + Massage skincare routine. Our powerful and easy to use skincare routine provides skin with nutrients and exercise to detoxify and glow. See instant results from the first use. Just add to cart and use code BEAUTYKIT to get it at RM35.
*One per customer only. Not valid with other promotions.
Your Beauty Starter Kit Includes: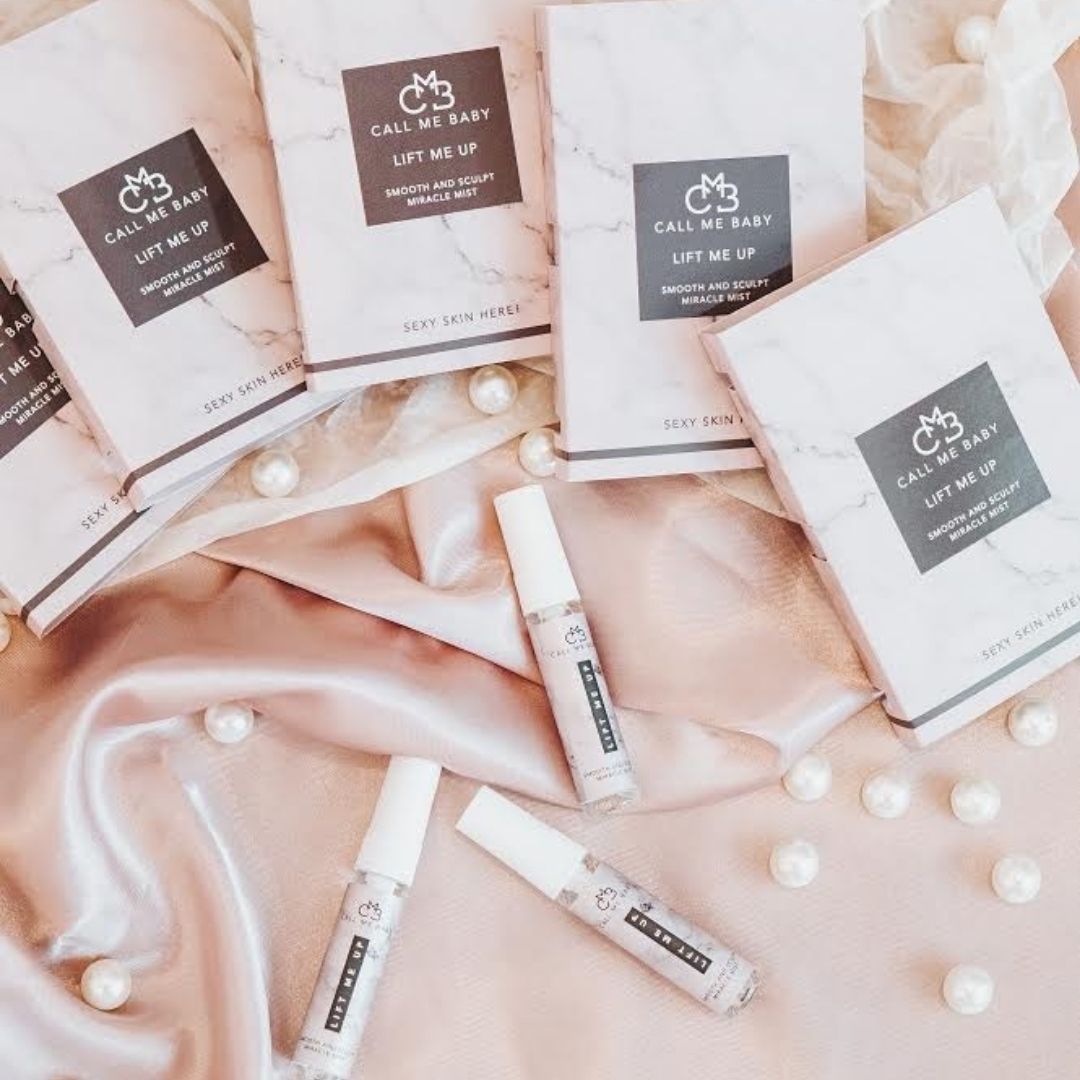 LIFT ME UP MIRACLE MIST
Our star product Lift Me Up Smooth and Sculpt Miracle Mist is a 10-in-1 benefit high performance mist that works in just 60 seconds to give you visibly sculpted and supple skin.
Highly effective ingredients includes prized peptides, hydrolysed collagen and plant extracts to lift your skin and mood.
Suitable for all ages and skin types.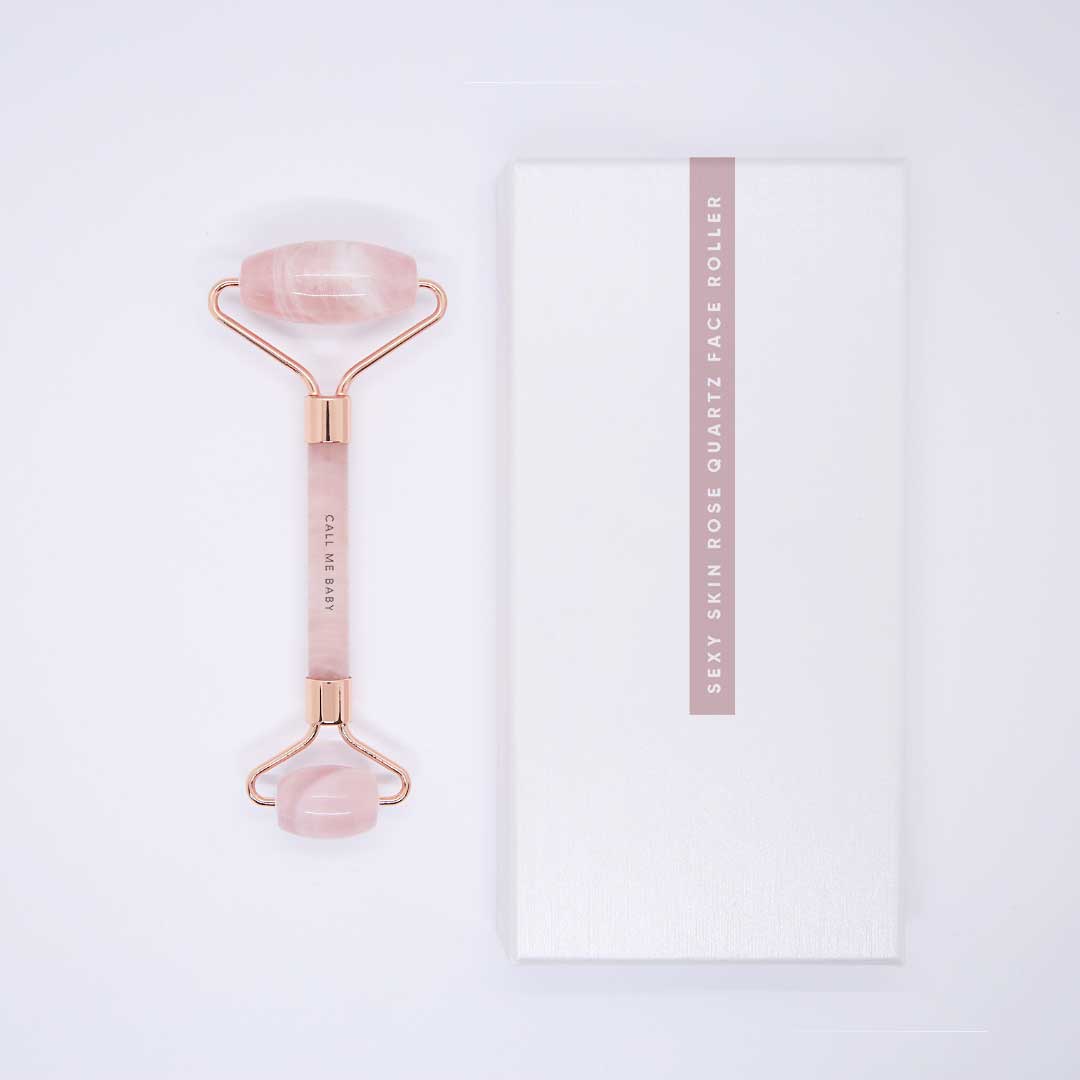 Sexy Skin Rose Quartz Face Roller
Give your skin the exercise it needs to stay fit and firm. This must-have beauty tool provides a gentle massage to detox the lymphatic system and made to be used with our Lift Me Up mist for even better results. Rose quartz also represents love and there's nothing better than some self-love to get sexy and confident! Comes with a grey pouch to store your roller.
Our Sexy Skin Rose Quartz Face Roller can help you:
Ease away tension and stress
Improve skin elasticity
Reduce puffiness and fine lines
Help products absorb into the skin.
LIMITED 11.11 OFFER
Upgrade to our full-size Lift Me Up Miracle Mist 50ml and get your Beauty Starter Kit for FREE (total value RM372.50). Our high technology mist is formulated with the key ingredients of peptides and hydrolysed collagen to deliver instant results that you're guaranteed to love. Use together with our face roller for even better results. Sculpted and supple skin is one mist away so upgrade today. While supplies last.
TRIED, TESTED AND LOVED
See what our fans have to say
Eve Arisara K.
The size is very practical for the face. I'm impressed of the quality. I like that the quartz is always cold and it's pink 💕
Mitchell C.
I like the cooling effect.. Really makes the skin feel good and allows for good circulation too. Some more it's pretty too!
Samantha Y.
It gives an instant boost to my face! Firming and slimming at the same time 😍 also my skin feel energised after a spritz of Call Me Baby mist
Cassandra Y.
Call me baby's miracle mist has been my favourite daily skincare since day one I've got my hands on the mist (I'm on my 5th bottle now!) and with the pink quartz roller, it helps stimulate lympathic drainage and soothes my skin with its cooling effect leaving me with smaller pores and tighter/ firmer skin. I've got to admit that my daily skincare routine is so much more fun and satisfying with call me baby, I'm totally in love.