Daily Must Haves For Healthy Skin
Written by Cindy Ng • Posted on Dec 10 2021
The items you use are only as excellent as your skincare routine. While high-quality cosmetics might make your skin appear better now and, in the future, low-quality ones can be useless and even harmful. Good skincare keeps your skin in good shape: Because you lose skin cells throughout the day, it's critical to maintain your skin shining and in good shape. A good skincare routine may help prevent acne, reduce wrinkles, and keep your skin looking great. Your skin will seem younger: Your skin's cells change over more slowly as you age, making it appear duller and less luminous.
Using a high-quality skincare line can assist in the removal of dead skin cells, allowing your body to replace them with fresh, more youthful cells. Preventing skin issues is easier — and less expensive – than trying to treat them afterward. When you have better-looking skin, you will feel better about yourself and have greater self-confidence. Here are the things that you should know and what is worthwhile of your time when it comes to developing an effective skincare program. And, no, you don't need a 10-step program to have great skin this year. Here are a few essential things that you need in your daily skincare routine.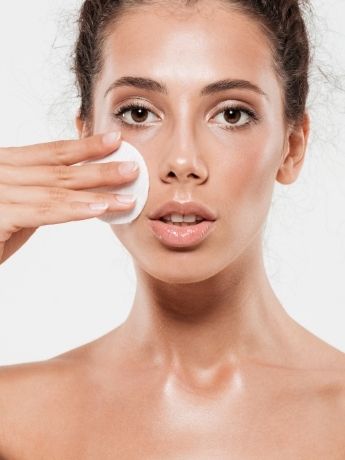 MAKEUP REMOVER :
You must remove any makeup before going to bed if you want to wake up with clear, attractive skin. You're doing your skin a great favor by removing your makeup at night. Sleeping with makeup on may cause skin problems, breakouts, and even aging due to collagen breakdown. If you do not cleanse your face, dirt and dead skin cells are not removed. When they remain on the skin, they clog pores and create chronic discomfort in the form of pimples.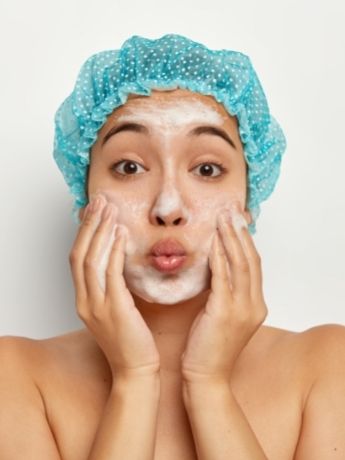 CLEANSER :
Clean skin contributes to good skin. So, as part of your morning skincare regimen and before going to bed, use a facial cleanser to assist wipe away any excess dirt and oil that has accumulated on the surface of your skin throughout the day. Consider using a creamy face cleanser if you have older skin. Your skin loses moisture, nutrients, and natural oils as you age, resulting in drier skin. This face cleanser replenishes oils while gently removing remnants of makeup.
If you are wearing makeup, remove it first with a makeup remover or by using a double cleaning approach. Double washing is the practice of cleansing your face twice: once with an oil-based cleanser and then again with a water-based cleanser. The advantage of twice washing is that the first cleanser will remove any makeup, debris, and excess oils from the day, as well as clean your skin.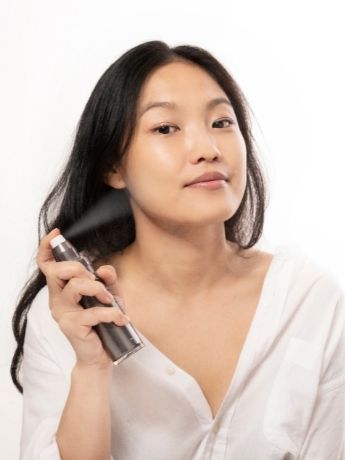 Facial Mists
Facial mists are a great addition to your skincare routine because it's easy to use and formulated for all skin types. In addition, facial mists are versatile because it can be used before makeup or throughout the day as a refreshing skin booster.
However, not all facial mists are made equal. Most of the ones found in the market are purely for a boost of hydration on your skin's surface but does not help your skin in the long term which means you would still have to invest more to purchase other products like toners, serums and moisturisers to maintain good skin.
Thus, we've combined all the benefits while saving time, effort and money with our high-performance Lift Me Up Smooth and Sculpt Miracle Mist. This multi-benefit mist gives you smooth, supple and glowing skin in 60 seconds with ingredients such as amino peptides and hydrolysed collagen. What's more, it's easy to use; just spray, tap and go or use alongside our Sexy Skin Rose Quartz Face Roller for a deeper, satisfying lifting experience.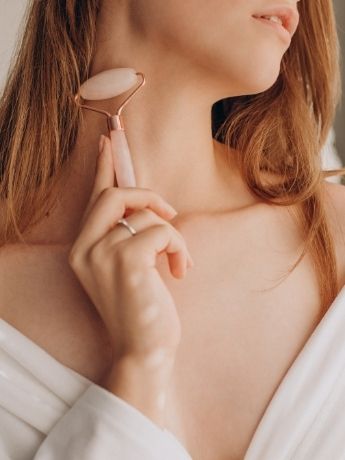 FACE ROLLER
A good diet and exercise are the only ways to effectively get in shape; and it's true even for your face. While our mist contains good ingredients aka the diet, consider incorporating our Sexy Skin Rose Quartz Face Roller to your daily skincare routine as part of the exercise for great skin. High quality face rollers are known to increase circulation, detoxifying your lymphatic system and help with skin tightening. In addition, they help your skincare absorbs faster. Made from 100% natural rose quartz which is a love stone, love yourself by indulging in some self-pampering during your me time.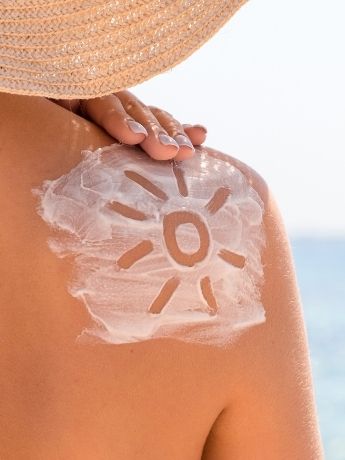 SUNSCREEN
You've undoubtedly heard it before, but it needs to be repeated: sun protection is more than simply a smart skincare routine step; it's a requirement, even indoors. This is because UVA can penetrate through glass and is harmful to your skin. Sun damage is the main cause of premature aging and hyperpigmentation which can lead to skin cancer.
Apply a broad-spectrum sunscreen with an SPF of 30 or higher after moisturizer but before makeup in the morning. For outdoors, use a stronger SPF and reapply every few hours. With many working from home and constantly in front of your phones and laptops, look for formulas that contain zinc oxide and/or titanium dioxide which are ingredients in physical sunscreen that protect you from blue light as well. Physical sunscreen sits on top of your skin and bounces the light off before it can penetrate into your skin while chemical sunscreen absorbs the rays and breaks it up to protect your skin.
Good skin care products can keep your skin youthful and heal skin problems while also preventing it from potential harm and scars. You don't need a 10-step complicated daily skincare routine but consider investing in high quality products like our Lift Me Up Miracle Mist because the formula and ingredients put into it can end up saving you time, money and effort in maintaining soft and supple skin.
More Articles
60 seconds to Sexy Skin
At Call Me Baby Beauty, we believe in beautiful and healthy skin as being sexy and a big confidence booster.
Read More
Keeping Up With The Trendiest Ingredients In Beauty Products
While looking for skincare products to help with your skin issues, it's vital to understand some components and what they actually do.
Read More
5 Tips to Help you Avoid Buying into a Fad Beauty Products
Beauty should enhance and not damage your skin. We've compiled a list of what to avoid in your skincare.