Beauty Fads To Avoid
Jan 11, 2022 · Written by Cindy Ng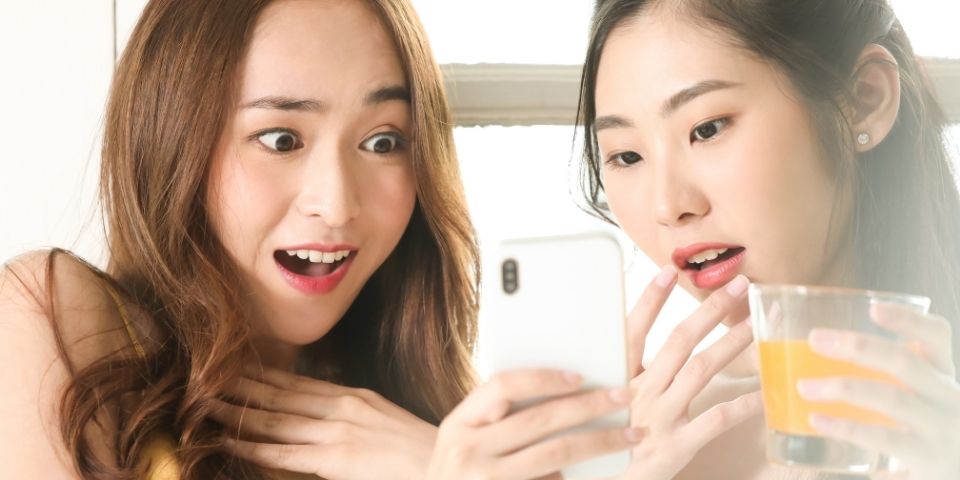 There's something for everyone, from influencers revealing their routines to DIY hacks and professional insights. But specialists, who have dedicated their lives to addressing skin issues, aren't on board with everything. So, in addition to skin care specialists, who provide reliable information, there are some who provide advice that is either ineffective or hazardous. However, because they are popular or gorgeous, everyone will try it, even if it is terrible for them.
Women and men have gone to great lengths for skincare, even if it means jeopardizing their health. For example, we've seen many TikTok videos that have beauty care tips and fads that are inefficient, harmful, or even toxic. Dangerous fads may cause long-term harm to your skin; therefore, information is essential, and if in doubt, always visit a dermatologist. Let's explore some beauty trends we found that aren't so great for your health.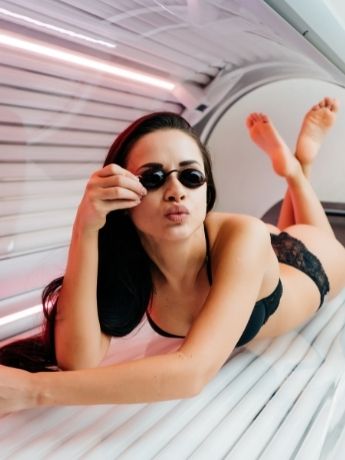 TANNING
According to new research, despite the substantial health hazards associated with indoor tanning, many teenagers continue to sit under sunlamps and tanning beds to achieve a bronzed appearance. Indoor tanning beds and sunlamps produce ultraviolet (UV) radiation, which can cause skin damage such as fine lines and wrinkles, sunburned skin, eye problems, and skin cancer.
In addition, some may even be tempted to skip sunscreen altogether to achieve tanned skin. This practice is dangerous as skin damage is irreversible and causes permanent skin damage. No matter your skin tone or age, sunscreen is always your best friend to maintain youthful skin.
If you still want to achieve tanned skin safely, there are self-tanning sprays and lotions that can help and are FDA approved.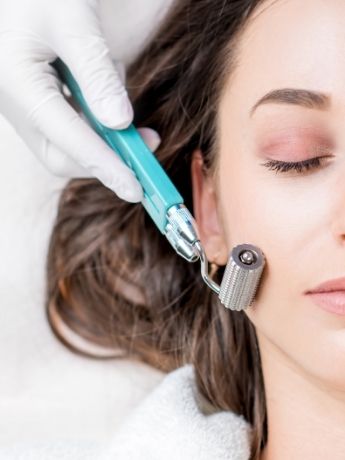 MICRONEEDLING
You may have across this procedure on social media or the internet as it is marketed as a minimally invasive treatment. However, microneedling, like other cosmetic treatments, has some risk. The most typical adverse effect is slight skin discomfort and redness right after the surgery.
Bleeding is a rare side effect of Microneedling; however, it may be more prevalent after a deeper treatment. Bleeding may also be more dangerous for persons who have bleeding problems or take blood-thinning drugs. Those who use energy or heat may be more prone to burns. The choice of cosmetic treatments no matter how small, should be taken seriously and only conducted with certified doctors.
We prefer a good skincare routine along with a diet rich in good fats and vitamins to maintain healthy skin. We don't believe that beauty should be painful and that is why we formulated Lift Me Up Miracle Mist to be effective yet safe to use everyday with no downtime.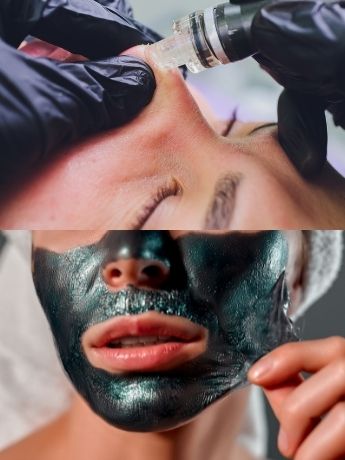 PORE VACUUM & PEEL OFF MASKS
It's simple to see why these products are trending on social media with videos that are oddly appealing to watch. After try these products, you may feel as if you've cleansed all pollutants from your skin, which is really fulfilling. However, they are usually very harsh on the skin as they forcefully rip away dirt along with your skin's protective layers.
In addition, these products claim to leave skin smooth and clean and that's why they are highly sought after especially if you have oily or combination skin. You may even get addicted to using these products as they provide "instant results" and overdo it which will cause damage to skin in the long term. Peel off masks have been linked to skin damage, dryness, and inflammation. Brusing is also quite common with excessive use of pore vacuums. Imagine pulling your skin out and down repeatedly while removing peel off masks or sucking out dirt using the pore vacuum can cause elasticity loss, which can eventually lead to drooping skin.
Other trends we found that you should avoid include:
DIY Skin Care
Making homemade cleansers, masks or moisturizers is appealing, but these formulations if done improperly, can do more damage than good. While manufactured skincare products are tested for stability and integrity with high hygiene standards, homemade products have neither which can cause unintended side effects. Symptoms such as itchiness or a burning sensation is an indicator of skin allergy.
In addition, homemade remedies lack necessary preservatives and germs can rapidly form in your skincare and cause pimples. Masks manufactured from raw substances, such as eggs may contain pathogenic microorganisms. Unpolished scrubs can cause minute incisions in the skin, allowing more germs to enter. This DIY mask item can really cause the skin to break out, destroy the skin's moisture barrier, and leech out some of the healthy bacteria from the skin, causing you to have additional skin issues after using it.
Skin Bleaching And Whitening Creams
Many women go through lengths to acquire lighter skin tones due to results of social or cultural pressure. A common but dangerous practice used by some is skin bleaching and products for skin bleaching are often linked to mercury poisoning causing them to be banned in many countries. Although mercury is a banned ingredient, some cosmetic items including skin-lightening creams and lotions, soaps and others have also been found to contain significant quantities of mercury and sold illegally over the internet.
Mercury is used in skin-lightening treatments because it inhibits the synthesis of the skin pigment melanin and has rapid results but the danger outweighs the benefits. Mercury poisoning can have catastrophic health repercussions. It can harm the kidneys and neurological system, as well as interfere with brain development in unborn children and very young children.
That said, many skincare brands offer products with safe ingredients to achieve brighter and even skin tone so read the labels of any skin whitening or anti-aging products before purchasing. Avoid any products that contain the terms mercurous chloride, calomel, mercuric, or mercury.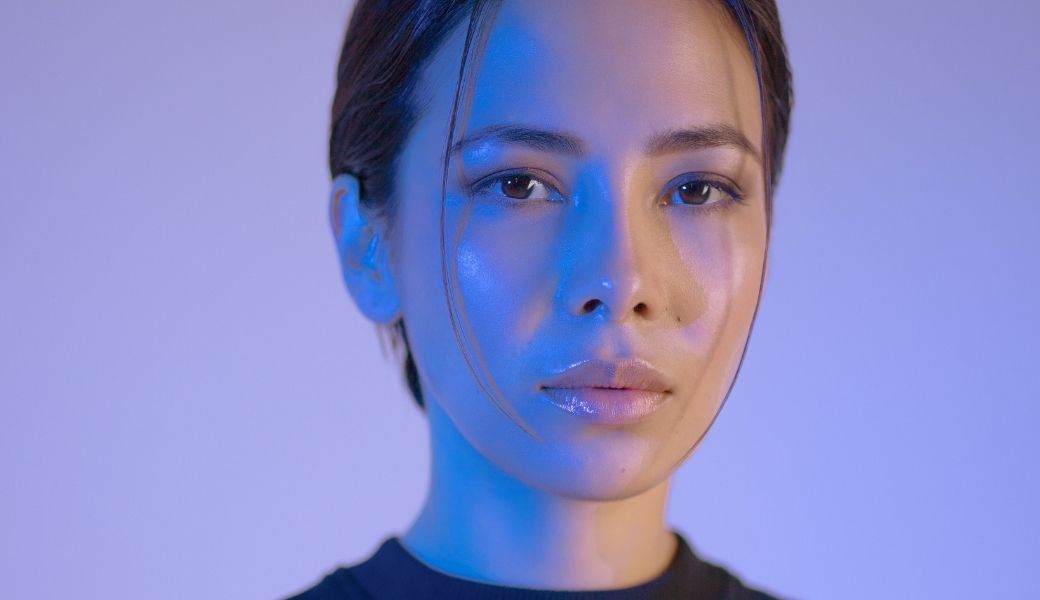 We probably aren't aware of the huge pressure we subject our skin to on a daily basis! The pressure to look beautiful so we can feel better, the pressure to not betray us when we are secretly blushing at our crush, or the need to keep the wrinkles at bay for as long as possible. For all we put our face through, the least we can do is commit to a solid skincare routine that helps our skin be a little more ready to handle everything we throw at it. Stop spending money on overpriced, overhyped procedures that will do more harm than good to your skin. Stick to skincare that has been researched and formulated to work on your skin, like our Lift Me Up Miracle Mist which contains ingredients to give you smooth, supple and glowing skin so you can go ahead and put your best face forward.